BiCO Jigs [bee-ko] are lead-free bass jigs that feature original stand-up designs. All of our jigs are made in the USA with OWNER hooks, the best hooks in the world. Each and every jig is personally assembled by creator Bill Quattrucci Jr. to ensure the same level of quality he requires for himself. Heres a look at our current models:
---
The Original BiCO Jig was designed and perfected over 20 years ago. It's a 3/8 oz lead-free bass jig designed to target bass in shallow water.
It's the ideal jig for fishing shoreline cover, skipping under docks and low-hanging trees, and/or being used as a swim jig. It's pointed head and stiff-fiber weedguard allows it to come through weeds and cover remarkably well.

---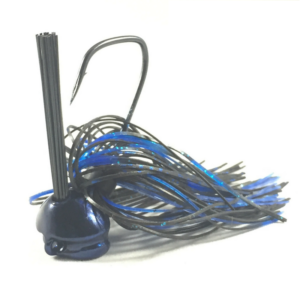 The BiCO Baccarac Jig is designed to target deeper water. It's named after the lake it was made for, Lake Baccarac in Mexico. It's still a prototype at this time and being field tested. It recently underwent it's initial testing at this famous lake in Mexico, if your interested in seeing the results click here.
We're aiming to have it perfected and available by late spring in two sizes: 1/2 oz and 3/4 oz. If you want to know when that time comes make sure you're on our email list.

---