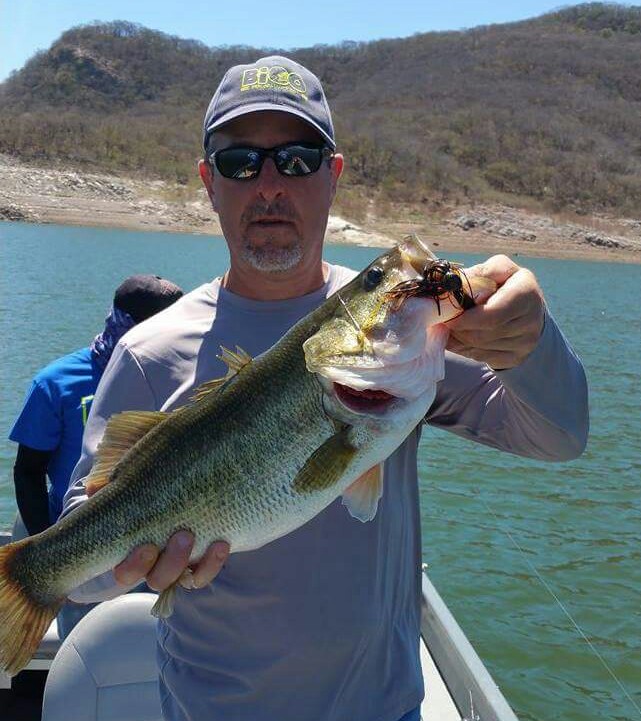 Well I'm finally back from another amazing Lake Baccarac trip and my brain is starting to catch up with real life. And I say real life because it feels like living in a dream fishing down there. Just to give you an idea, in six days of fishing here is what me and my buddy John Norton caught. Keep in mind we didn't even bother recording the many 6 pounders or less we caught.
8-15, 8-0, 8-0, 6-13, 8-0, 9-2, 9-6, 6-9, 7-10, 9-1, 8-10, 8-0, 8-3, 7-5, 6-10, 8-12, 8-6, 8-2, 6-1, 8-1, 7-0, 8-5, 8-3, 8-6, 7-1, 9-8, 7-0, 8-9, 8-11, 6-11, 7-11, 8-0, 9-1, 8-9, 9-3, 10-0, 6-15, 6-1, 7-11, and 9-6
Ridiculous, is the only way to describe it. This was my 8th trip down to this lake and I am always beyond excited to go, but this time I was even more excited to see how the new jig I spent all winter designing was going to perform.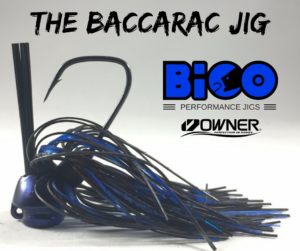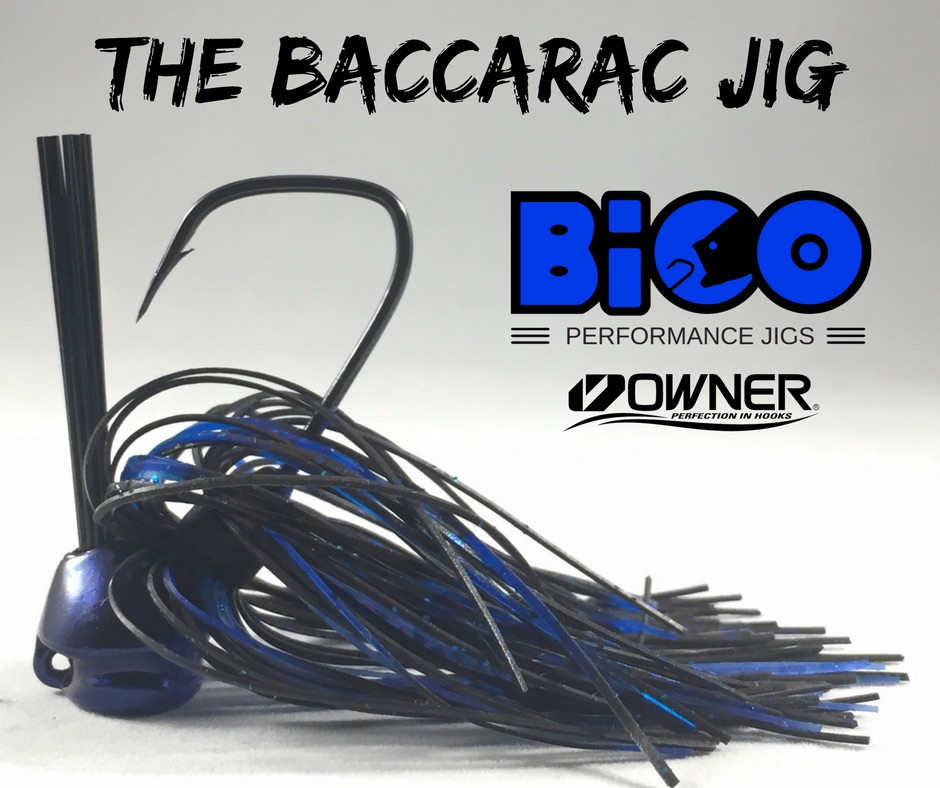 Unfortunately the jig bite wasn't on fire like the Storm Shad bite was, but I was still able to get some good fish in the eight pound range. As far as how the jig performed I was very happy overall, but there are a couple things I need to change.
First of all I made most of the prototypes in 1 oz, and only a couple in 3/4 oz as a plan B. Having fished other 1 oz jigs down there in the past, naturally I thought the Baccarac Jig would be ideal in that weight, but I found the 3/4 oz came through the rock much better.
The second thing I need to change is the length of the weedguard. I equipped this jig with a 1-¾ inch weedguard, the same size I equip my Original BiCO Jigs with. But after missing and losing a few fish I quickly realized the weedguard was too long. I cut a quarter inch off and that made a world of difference.
Here are a couple of the better fish I got on it.
So from here the plan is to make the Baccarac Jig in only 1/2 oz and 3/4 oz. I want to get these made up as quickly as possible but believe it or not we actually bought up all the hooks Owner had in stock! We have them on back order for sometime in April, which is a little scary for keeping up with our inventory of the Original Jigs too.
As soon as I get the hooks I am going to make both sizes right away, so that myself and the pro staff can begin testing them immediately. I won't be selling any until I'm 100 percent happy with them, but stayed tuned since that day is coming sooner than later! Join our email list to stay up to speed on the progress: