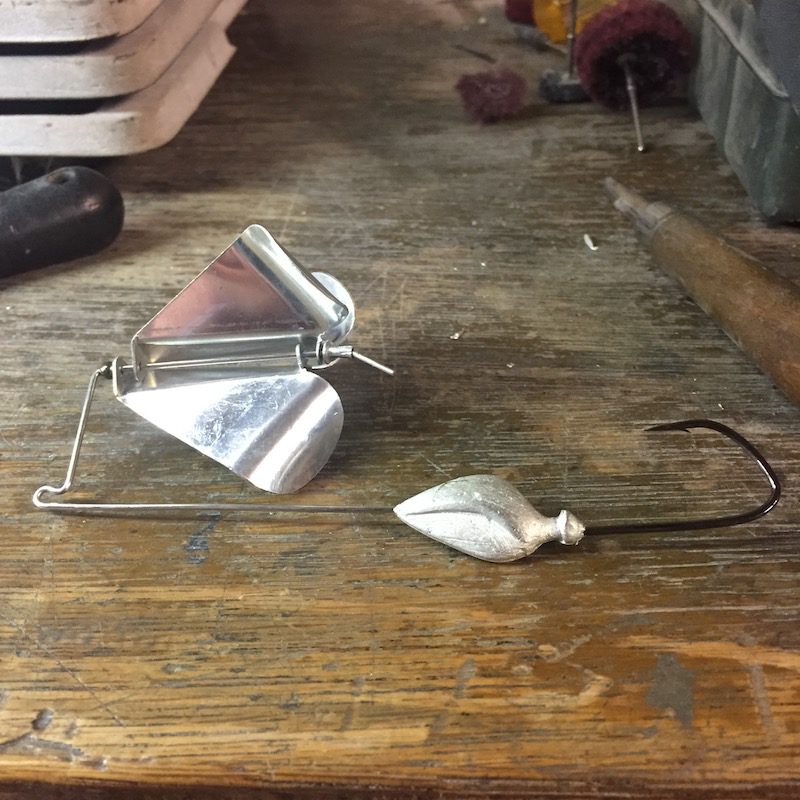 I don't know if you remember a buzzbait that Booyah used to make called the Pip Zqueak (pronounced Pip Squeak), but that was my favorite buzzbait for years. They stopped making it a little while back and I have no idea why but I've been without a go-to buzzbait ever since. There was something about the way that bait worked but especially the way it squeaked that I really liked.
Now every time I'm out fishing and ideal buzzbait conditions move in I find myself really missing that bait. It's been much harder than I thought to find a buzzbait that performs the way that one did. After trying many different models and finding nothing that met my expectations, I decided to experiment with a design of my own.
After carving, casting, and testing many different designs, the official prototype of The BiCO Buzz was born, weighing in at half an ounce!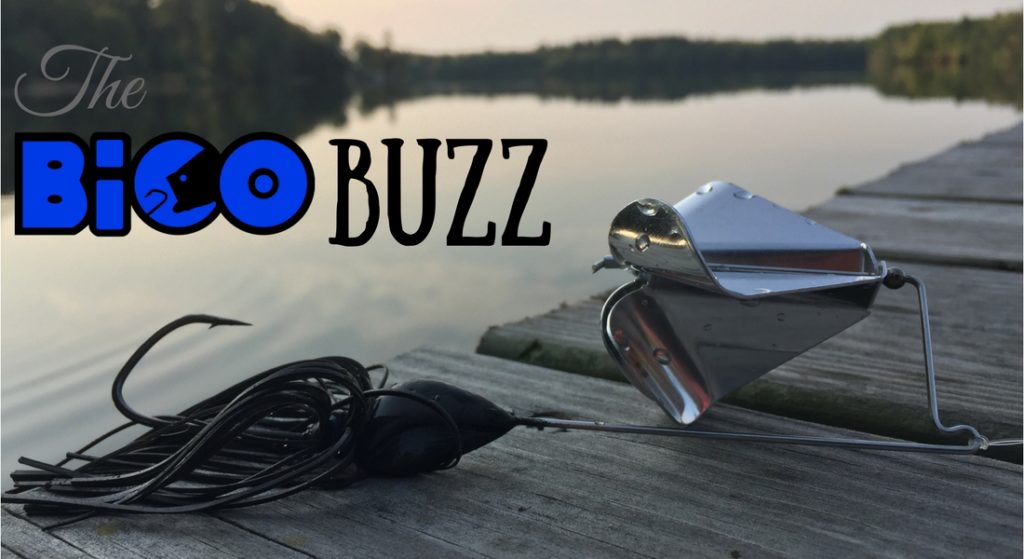 The more I worked on this bait the more I wondered why I didn't do this years ago. I custom tailored this bait to my exact specifications, and like it even better than I did the Pip Zqueek. The first thing I decided in the design process was to was equip the buzzbait with the same hook I use for my jigs.
There are simply no better hooks on the planet than Owner hooks in my opinion. But besides the obvious quality that the Owner name carries and the unique appearance this style of hook adds, there is another aspect of the hook's shape that contributes to this lure design.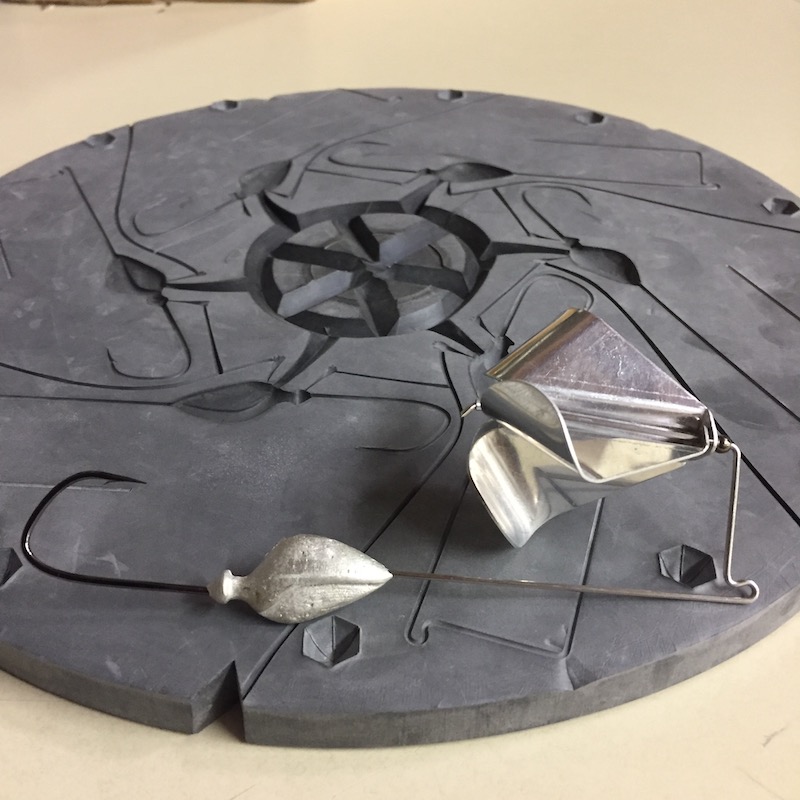 Instead of having a round bend like on most buzzbait hooks, this hook's bend is at the bottom when looking at it from the side. My thought was that the trailer hook will stay right in the bend, making it remain lower in the water during the retrieve. Having the trailer hook positioned like that gives it even more exposure to catch short strikes.

I also experimented with just about every style of blade out there and found that these quad blades really put out some great sound. They also slow the bait down substantially. You can crawl this thing so slow across the surface while still getting incredible noise and action from it.
One of my biggest concerns with this blade style was that it was going to catch too much wind and not cast far. But luckily that turned out not to be the case at all. This buzzbait casts a mile, which was very important to me going in to this.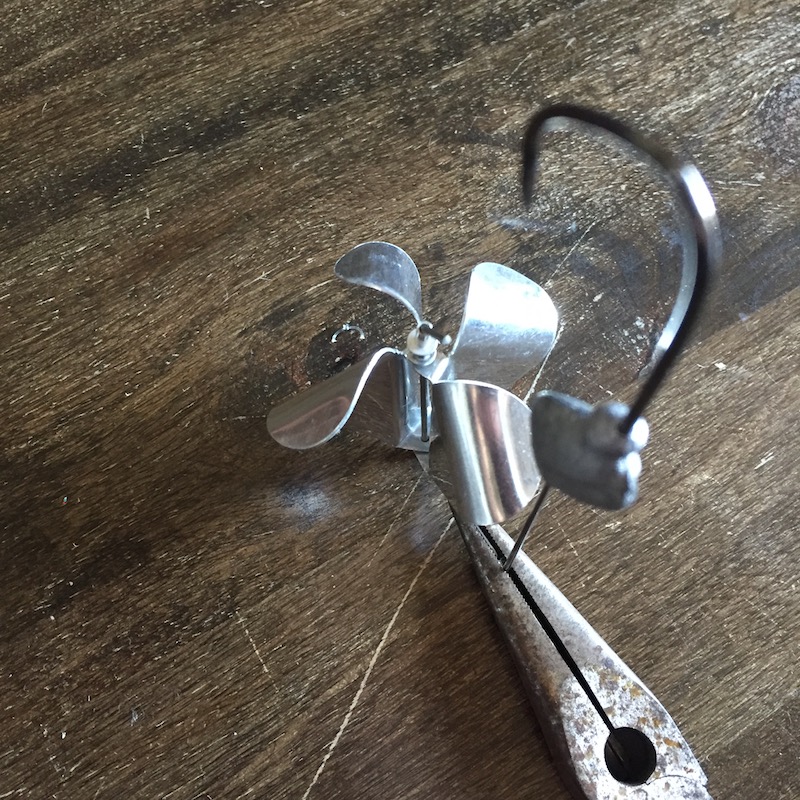 The only downside is I need to supply and metal-plate two blades per bait which increases the cost to produce them, but the sound and performance is just too good to go with a conventional single-blade setup.
I've spent a lot of hours field testing this model to the point where I feel confident in putting an initial batch in to production. I'm going to randomly select and field test a bunch out of the batch to ensure that their performance is consistent, and if all goes well these will be available in the next week or so. If you want to be the first to know when it becomes available enter your email below to get on our email list.
– Bill Q